"
upon seeking the unexplored territory, it shifts to become unexpected and absurd. when the journey begins, the space completely shifts to become so much more, it becomes an infinite vacuum of possibilities and the exit disappears.
​
​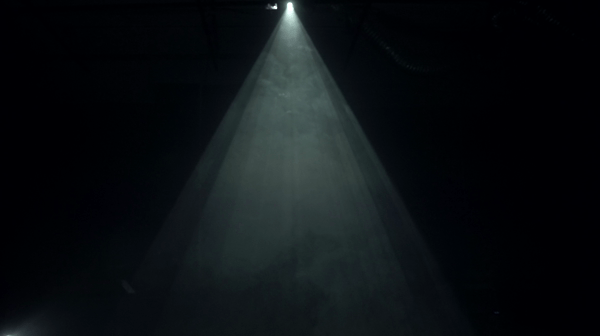 light installation + video branding as part of the re_branding campaign of zds architects*
* based in cairo, dubai, jeddah and nairobi. the studio implements creative ideas along engineering services and lines of business.
using '

anthony mccall's

' concept of 'line describing a cone'. five projectors were used, three of them attached to the ceiling and two were liberally installed on ground. the effect then came when projecting the background lines of this web-page from the graphical branding of

pew_design_bureau

's

on the walls and intruding them with fog induced from on ground fog machines, the light is now a border, creating volumless sculptors, all from one focal point in each projector. surrounded by the scattered elements, one's odyssey of perception dawns, passing through three stages. first, seeking the murky lines. then the volumeless sculptors are formed to observe the transformation, ending up when entering the realm (volumes) of the endless possibilities of zds_architects.
un-mute

the video,
composer:

yehia_fahim